Here you can learn more about the worlds northernmost professional travelblogger.  
Ann-Mari Gregersen, based in Alta City of Northern lights, Finnmark, Norway.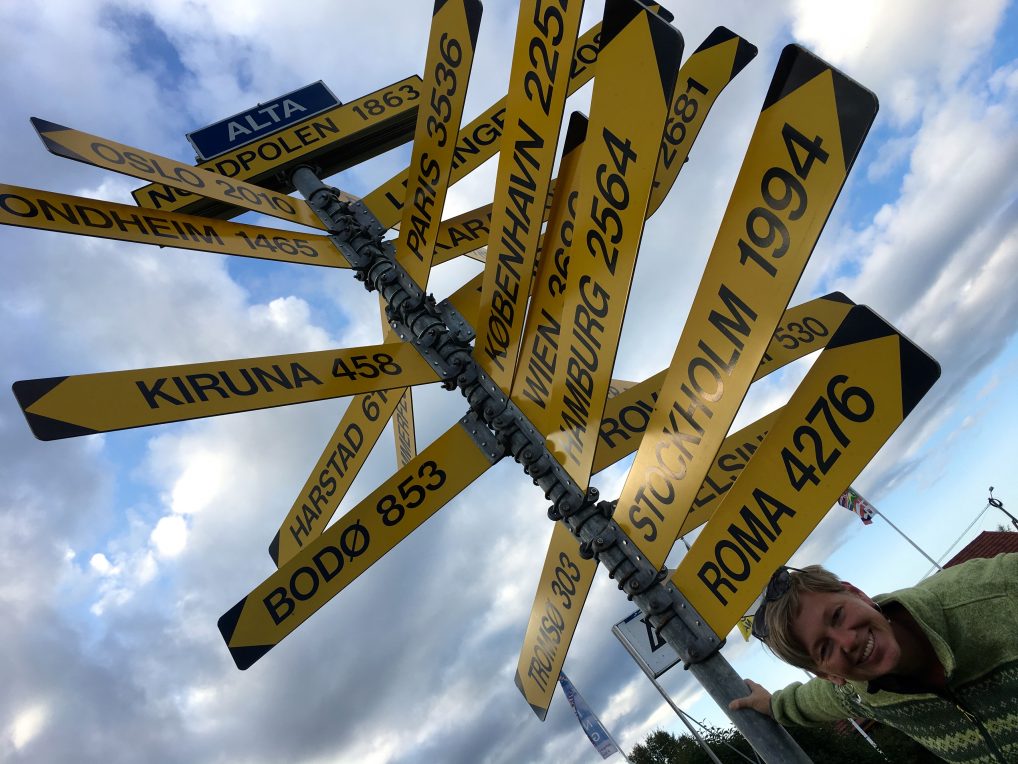 CONTACT: annmari@alltidreiseklar.no
THE BLOG: The name Alltid reiseklar means Alwaysreadytotravel. It's a guide to small and large places, with hotels, food&wine, shopping, nature, culture and sights as main topics.The key factor is that it's something out of the ordinary. Luxury can be both a 5-star hotel and a free nature experiences.
LANGUAGE: Norwegian.
STATS: A bit more men then women (surprisingly). Mainly scandinavian readers. Top 3 age groups: 33% 25-34, 27 % 18-24 og 15%  35-44. Monthly readers from 800 to 1500 and sometimes above.
SOME: Instagram 2240 followers, Twitter 498, Facebook 354
AWARDS: 3.place Norwegian travel blogger of the year 2017, finalist in 2016
COLLECTIVE NORDIC TB:  I'm a Core-member of Nordic TB, 35 professional digital influencers living in the Nordics. We've partnered with iambassador collective.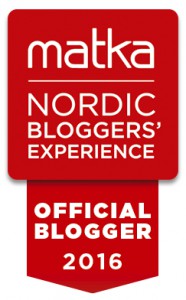 Campaigns: I've been a part of following campaigns
#LifestylePolen with PolenTravel and Pomorskie Travel
#WurstAdventure with Germany Tourism
#Latviaroadtrip with Latvia Tourismboard twice
#CitybreakGermany with Germany Tourism
#NBE Luxury in Tallinn with Nordic Bloggers Experience and Visit Estonia
#Emirates Dubai and luxury with Emirates Airline
#Marokko Food and adventure to Morocco with Visit Morocco.
About myself: Ann-Mari Gregersen. Born 1971, north of the Arctic cirkel, in Vesterålen, Northern Norway.  Now living even further north, In Alta, Finnmark. I've been a freelancewriter since 1996, I also translate to Norwegian from Danish and Swedish. Love to travel, read, bingewatch series, cheer for QPR and Bodø/Glimt, enjoy the silence in the nature, listen to music – ABBA as well as Rammstein, drink tea and when the occasion is right, as it often is, champagne.
Blog and writing: Besides doing campaigns with Nordic TB, I'm also open for individual blogtrips and other kind of cooperation.
TESTEMONIALS:
LATVIA TOURISM DEPARTMENT: Roadtrip in Latvia 2017 & 2016
We were very pleased with the results of our collaboration with Ann-Mari as part of the #LatviaRoadTrip campaign with NordicTB. She is a true professional with a flair for travel writing. It's great to follow Ann-Mari's adventures live via social media since she picks up on unique and interesting, almost unexpected features of each destination. Our expectations we fulfilled and we hope to work together again in future. Lelde Benke, Media and Marketing Project Manager, Tourism Department, Investment and Development Agency of Latvia (LIAA)
GERMANY TRAVEL: CitybreakGermany og Wurstadventure 2016
Jeg setter stor pris på det gode samarbeidet med Ann-Mari. Hun har deltatt i to Tysklands-kampanjer og jeg var veldig fornøyd med resultatene. Det var troverdige innlegg som nådde frem til leserne hennes. Jeg takker for samarbeidet og håper at vi kan gjenta det.
Sabine Koch 
Turistsjef, Tysklands Nasjonale Turistkontor/Leiterin der Marketing- & Vertriebsagentur Norwegen, Deutsche Zentrale für Tourismus e. V.
POLEN TRAVEL: Pomorskie Region 2016
Ann-Mari was involved in the Nordic TB project, promoting Pomorskie Region in Norway. Since then, we keep in touch, looking forward to the new opportunities for common activities. It is really easy working with Ann-Mari. She does not only write inspiring texts but also comes up with new ideas, regarding destinations she has visited. We find Ann-Mari very responsive, professional and we recommend her work to all, who plan develop new products and destinations. 
Malgorzara Hudyma, Director, Polish Tourist Organisation
, 
Stockholm
EMIRATES AIRLINE: Dubai 2014 
On the 2nd of september 2014, Emirates Airline launched their first daily direct route between Oslo and Dubai. To mark this occasion the company invited six travel bloggers to join them to Dubai the following February. Among those invited were Alltid Reiseklar and Ann-Mari. Our goal was to show Norwegians that the Emirates and Dubai are a good alternative for those seeking sun and warmth during the winter, and that the city of Dubai has something to offer everybody.
It was a pleasure having Ann-Mari join us to Dubai. In addition to being a talented photographer she was active on social media during the whole trip. Emirates Airline were most pleased with articles she published afterwards, depicting Dubai as a city that suites everybody.
We would be delighted to have Ann-Mari join us again.Tina Tharaldsen, Press contact Emirates Airline Norway